Promoting Music
If you would like to promote music, singing or voice lessons in your business environment, musical organization or educational institute, please contact me and I will send you the material you requested.
Rack Cards | Flyers | Postcards | Play Flash Intro
Click on images (Copyright Miriam Tikotin © 2008-2012, All Rights Reserved) for a larger view. Images are not to scale; notice the measurements.
Approved by the Toronto District School Board.
Rack Cards (95mm x 210mm)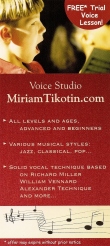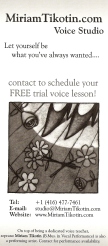 ▲top
Flyers (216mm x 279mm)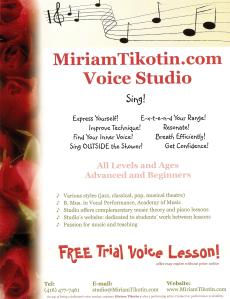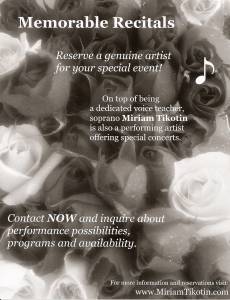 ▲top
Postcards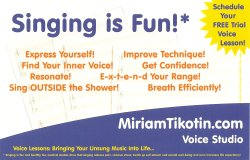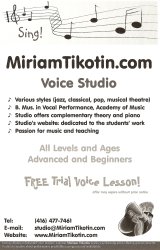 Large Postcards (216mm x 139mm)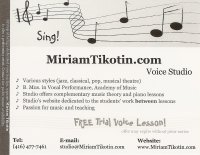 Small Postcards (139mm x 107mm)